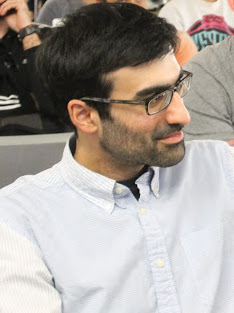 I work at the intersection of statistics, machine learning, optimization, etc. Some of my current research interests are:
High-dimensional data analysis
Nonparametric estimation
Inference on networks
Optimization esp. convex relaxations
Functional data analysis
Graphical models
Quantitative Finance
I did my PhD at UC Berkeley with Martin Wainwright and a post-doc at University of Michigan with Liza Levina and Long Nguyen. You can learn more about me from my CV.
---
Do you want to ask about research opportunities? Please refer to this FAQ first.
---
My office is at 8105F Math Sciences Building.
Office Hours: Tu/Th 11:30am–12:30pm, virtual on Zoom (Spring 2022)
Email: